Capcom: Resident Evil 3 will be more detached from the original game
Capcom today performed a live broadcast in Japanese to talk about the
recently announced
remake of Resident
Evil 3,
illustrating some of the concepts behind the remake and making it clear that, unlike
Resident Evil 2,
this time we may find
more differences than
the original title not only in (of course) gameplay but also in
the story.
The Japanese company explains that while Resident Evil 2 has tried to stay true to the original to better capture its spirit, Resident Evil 3 is making substantial changes to the game; even parts of the story may be subject to major changes from what we remember. One of the developers' goals is to make the characters more interesting and make players more passionate about them, which will mean modifying their stories to make them more dramatic and memorable. The character of Dario Rosso,for example, will now play a much more important role than his presence in the original game, while the monstrous Hunter Beta will behave differently and more in line with the expectations of modern players.
Capcom explains that tomorrow the new edition of Famitsu will be released in Japan with a 14-page article on the game, so we should soon know a lot more; Finally it was revealed that the title will also have a Collector's Edition with a statuette of Jill, which was quickly shown in an image: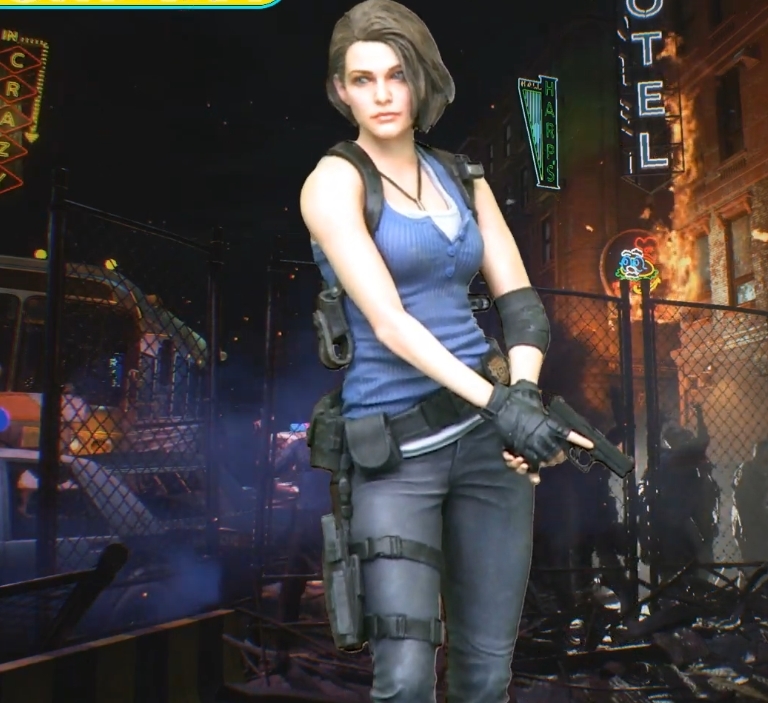 Stay with us for more information on Resident Evil 3!