THQ Nordic announces police in XCOM Rebel Cops sauce
THQ Nordic has announced a surprise new strategic title coming in just 10 days, on September 17;
Rebel Cops
is a spin-off of the management-police series
This is the Police
that, lightening the more management aspect, takes us to the field as a team of rebel policemen who form an "unofficial" team against a crime boss, the all with XCOM-like turn-based gameplay mechanics.
The game will implement stealth tactics to be able to silently take out enemies, but of course there will be opportunities for violent firefights. The whole thing will be localized in Italian in the texts and subtitles, so that everyone can understand it better. Here are the main features, followed by a trailer and a set of images.
---
Rebel Cops is a spin-off of This Is the Police that focuses exclusively on the tactical turn-based missions characteristic of the series. Lead a makeshift team of police officers reining against the city's new emerging criminal power and find out how much you'll survive by constantly running out of supplies in situations where a single shot could make the difference between the life and death of one of your men.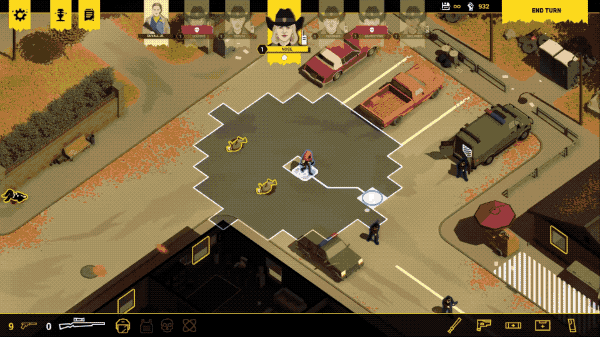 You're not exactly part of the police, but now you're the only hope of justice.
Viktor Zuev, a sadistic crime boss, quickly seized the city of Ripton and now holds it by the throat. Community leaders as well as local police forces have surrendered to his bullying. Zuev, a true expert on blackmail and intimidation, has taken over every profitable business in the city, which he now controls as if it were his own fiefdom. But a team of renegade cops decided to oppose it. These men are now fighting against all odds in the name of justice... to save the soul of your city.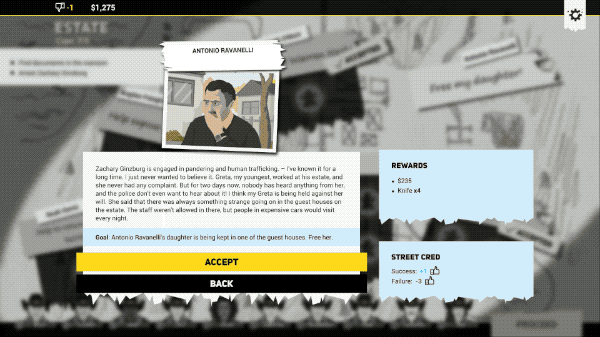 Shootings are adrenaline-pumping, but stealth is the key to everything
This is a guerrilla war, fought outnumbered and resourced. Take advantage of hideouts and cover-ups, approach the enemy without making a noise and neutralize them before they can raise the alarm. You'll have an arsenal of non-lethal weapons and gadgets at your disposal, as well as special tactical skills, unlocking by boosting your rebel agents. Of course, sometimes violence seems inevitable, but when the time comes you won't have to hesitate: neither you nor the criminals will have a health bar. If someone gets hit, they're going to start bleeding out quickly, and a bullet in the head means immediate death.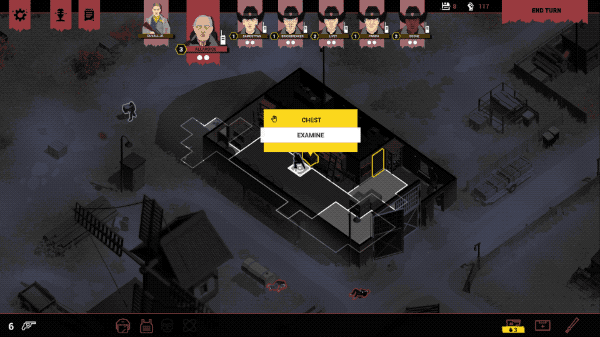 Explore, recover and watch your back
In Rebel Cops there are not only flash operations of reduced range, where you need to fight for every inch of territory, but also extended and explorable environments, the so-called sandbox levels. Search every room, burglary safes and vaults, try to break into inaccessible areas to take whatever you find useful. Stay with your team and tread carefully together, or spread out to explore every corner.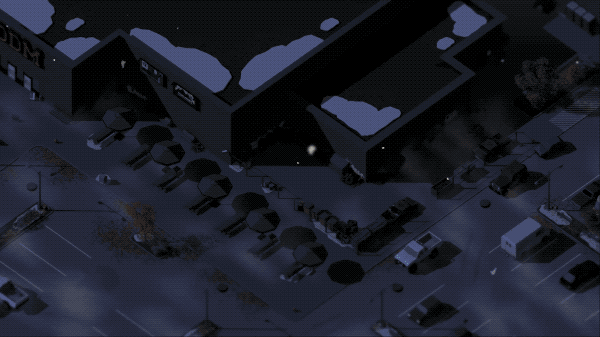 Choose the right way... or maybe opt for some less clean shortcut
Zuev's ruthlessness is the key to his power. Can you defeat him without playing by his rules? Will you answer the call of desperate citizens, even if doing so will put the whole operation at risk? Will you spare the civilian guards who are just doing their job? It is said that in war everything is lawful to survive, but remember: reputation matters more than money. Unnecessary bloodshed will quickly plunge your name into the mud. Traders will refuse to do business with you, and even some of your men might end up